I bought this black Chatty Cathy factory head off of Ebay last year. I added some Chatty Cathy teeth but I didn't think I could find a black Chatty Cathy body very easily so I painted a junker body I had. She is as close as I have to a black Chatty Cathy...don't look too close I still don't have eyes @@ for her!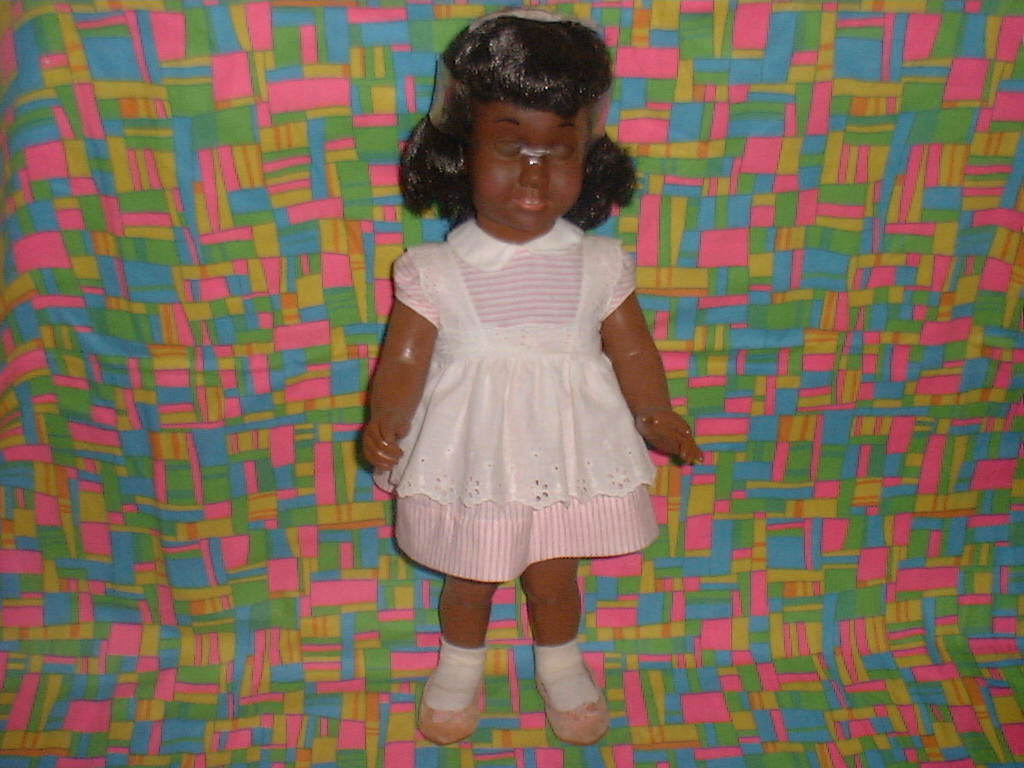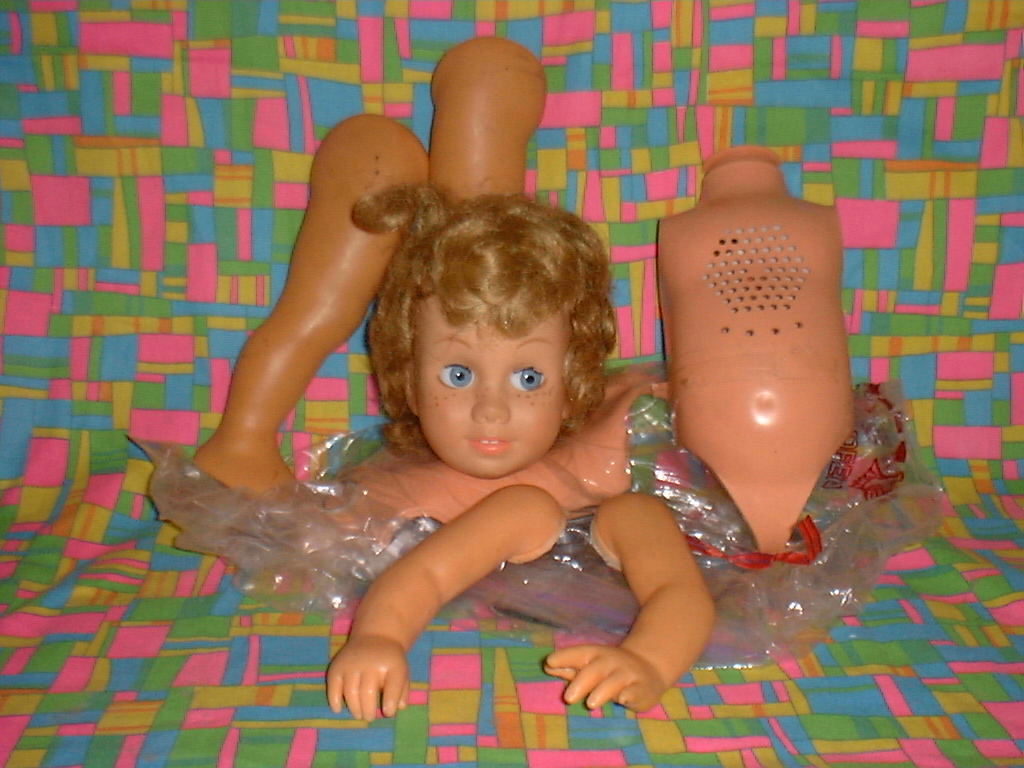 I have affectionately titled this doll...Bag'O Chatty...I just bought her at an antique show and have my restoration work cut out for me! I will show pictures after I get her back together...for now you can enjoy 2 before pics :)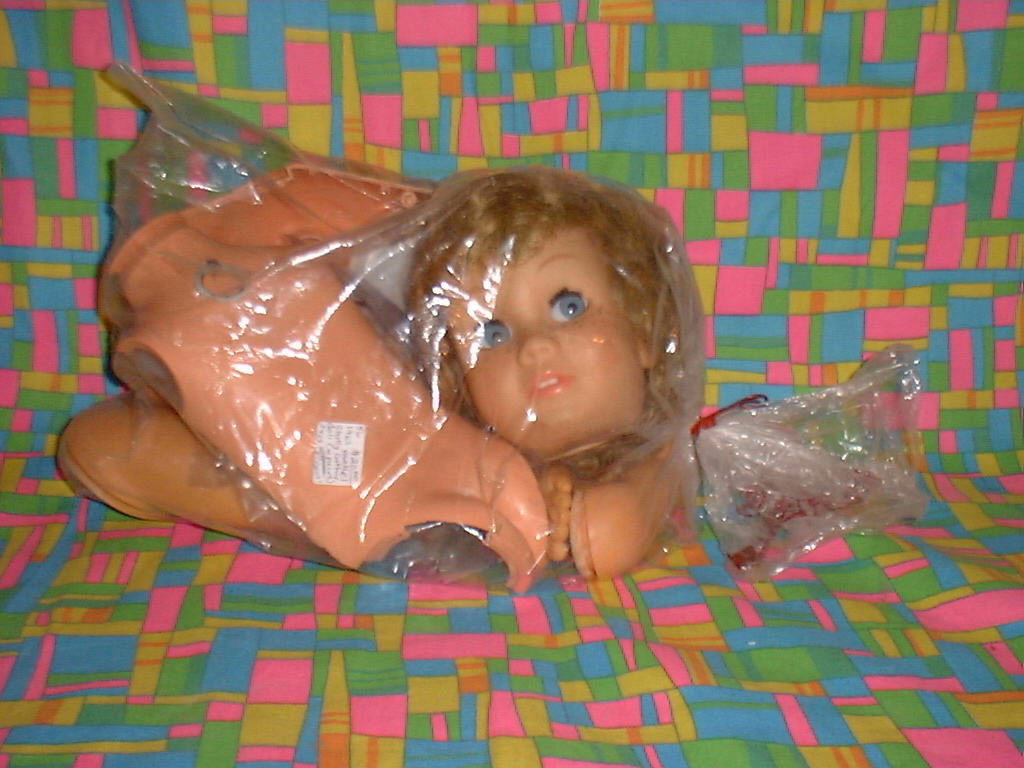 Here she is, back together again :) I love this doll!